Formulated with 17 different organic oils, Flora is a lightweight and luxurious facial serum that works wonders to to hydrate your skin, heal hyper-pigmentation, fade acne scars and sun spots, prevent future breakouts, and leave your skin silky-soft!
Customer Reviews
05/07/2020
Jenna

United States
11/10 Highly Recommend
Flora has changed my skin and possibly even my life? My skin is super sensitive to the season changes. Every change of the season used to bring a new challenge. In spring I would start to get the little sweat bumps around my hair line, summer would bring full-blown adult acne, fall my skin would start to redden with the colder air and winter brought extreme dryness (think cracked/flaky skin - yuck). BUT NOT ANYMORE!! I have been using flora religiously (twice a day, every day) for roughly 8 months and haven't experienced 1/10 of the symptoms that used to plague me with each new season. My skin has recovered and evened out so much that I have completely stopped wearing foundation or any covering makeup whatsoever. Some swipes of bronzer and a touch of blush and I'm good to go. A huge added bonus: it's great for anti-aging. You know when someone asks you what you've been doing differently? It's this.
03/16/2021
Freda J.

United States
Customer service is excellent
This vendor really cares about its customers. I had the best experience with this company and they have earned my loyalty.
02/15/2021
Samia K.

United States
Must Have!!
I've been using Flora for over 4 years now and couldn't be happier. My skin literally glows from using it and it improved the overall tone and texture of my skin. I love that it's all natural and free of any harsh chemicals. My skin feels light, clean and moisturized throughout the day!
12/11/2020
Dawn E.

United States
The new item in my make up bag
My daughter recommended Sana Flora oil to use as a facial moisturizer and I have never happier with the results! My skin is healthier looking and I stopped using foundation. I've already ordered my 2nd bottle! Thank you Sana Organics
10/26/2020
Freda J.

United States
Awesome
Love this product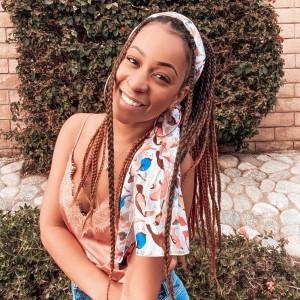 SS
07/12/2020
Sabria S.

United States
Best Serum Ever
Flora serum is my go-to serum! It makes my skin so soft and silky, hydrates it without being overbearing, and gives it the brightest glow! 100% recommend
07/10/2020
Jessica K.

United States
Great Product
I love the Flora! I use it at night
05/23/2020
Luke

United States
Perfect For My Skin
I've been searching for an effective yet inexpensive moisturizer for probably a decade. Finally, I was recommended Sana Organics and it's worked extremely well. The process is a bit odd at first when you're used to lotions or serums but now I have a routine using the dropper on each section of my face. I love the way this product works and have had the clearest skin since puberty.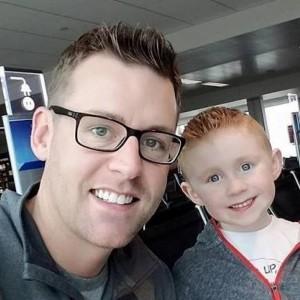 BW
04/17/2020
Brandon W.

United States
Replaced all my other products
Flora is THE BEST. I used to use a whole mess of products - a hyaluronic moisturizer, then a vit c serum, then retinol at night, but after about a week of using flora, I got rid of everything else. I've had so many compliments on how smooth and bright my skin looks, and I love that I know I'm only putting organic oils on my face! I'm hooked for life.